Larry Flynt -- I'm Betting On Pacquiao ... But Something's Fishy
Larry Flynt
I'm Betting On Pacquiao
... But Something's Fishy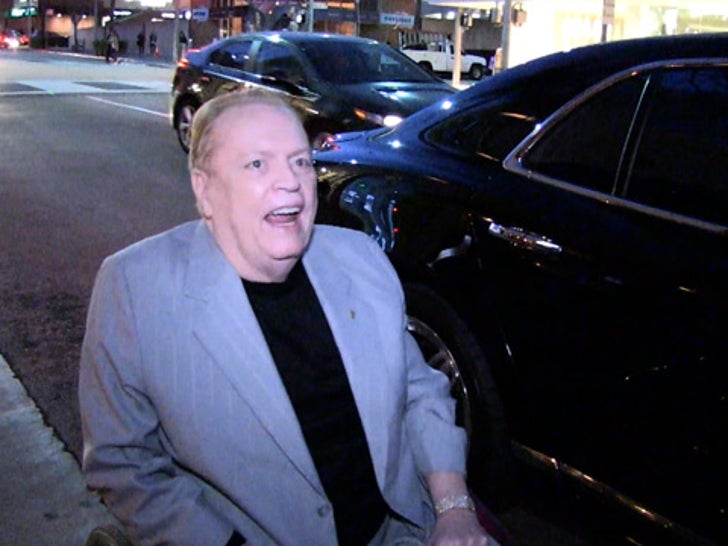 Larry Flynt is not an idiot ... so when he suggests there are dark forces at work behind the scenes of the Mayweather vs. Pacquiao fight -- it's worth a listen.
The Hustler mogul was leaving The Palm restaurant in Beverly Hills last night ... when he gave us a very interesting answer to the whole "Who ya got?" question.
Check out the video ... Flynt says he thinks Mayweather should win the fight, but he's betting on Pacquiao -- and why?
Well ... it all comes down to money.