Aaron Hernandez -- I Witnessed the Murder ... But I Didn't Do It
Aaron Hernandez
I Witnessed the Murder
... But I Didn't Do It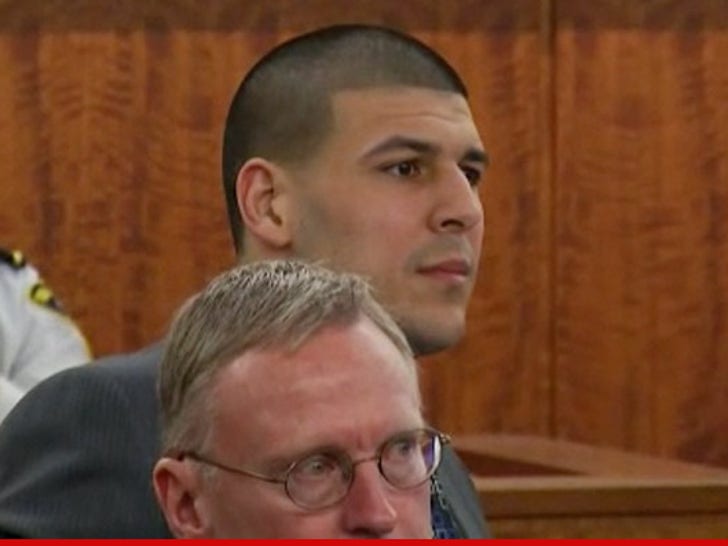 Shocking moment in the Aaron Hernandez case -- the ex-NFL star's lawyer just suggested that Aaron was a WITNESS in the Odin Lloyd murder ... and the killer was someone he knew.
Hernandez's attorney just wrapped up his closing statements -- and while once again denying Aaron pulled the trigger ... told the court that Hernandez was merely a witness.
"He was a 23-year-old kid who witnessed something, a shocking killing, committed by someone he knew," Aaron's lawyer said.
Hernandez has been moved to a holding area -- and on his way, he mouthed "I love you" to his fiancee.