CC's 'Brickleberry' Co-Creator -- Instagram Sucks ... My Creation's as Good as Michelangelo
CC's 'Brickleberry' Co-Creator
Instagram Sucks
My Creation's as Good as Michelangelo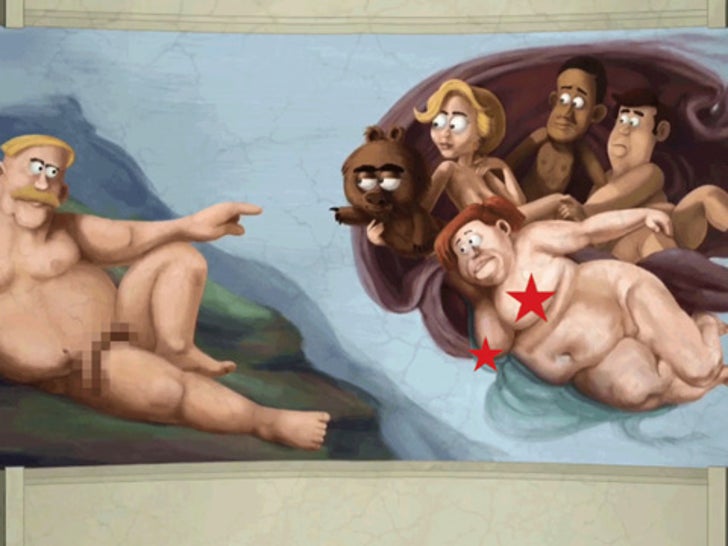 One man's junk is another man's art ... but not always. Waco O'Guin -- the co-creator of Comedy Central's animated series "Brickleberry" -- is blasting Instagram for penile hypocrisy.
Waco tells us he's furious Instagram yanked his post showing an altered "Creation," featuring Woody from the show who dwarfs the "real" Adam and a topless Ethel who mimics a zaftig cherub.
Waco got a message from Instagram that his parody was out of line but the original "Creation" he posted was allowed to remain.
He feels art is art, and Michelangelo's prized work in the Sistine Chapel is not more worthy of Instagram than his stab at greatness.
He also says his creation was featured on Comedy Central, sans blurs, so if it's good enough for the network it should be good enough for the folks at Instagram.