Suge Knight & Katt Williams Sued -- They Sent a 'Bitch' to Beat My Ass
Suge Knight & Katt Williams Sued
They Sent a 'Bitch' to Beat My Ass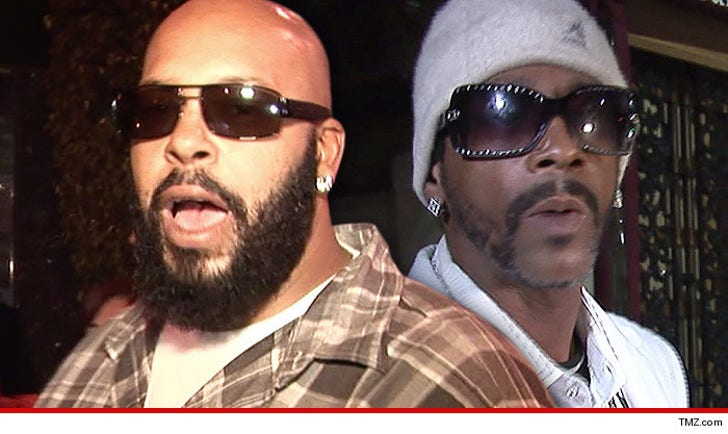 EXCLUSIVE
Suge Knight and Katt Williams intimidated a female photog, and then called for backup -- female backup -- to beat her down ... according to the lawsuit she just filed against them.
Leslie Redden was shooting video back in September of Suge and Katt outside a Beverly Hills studio ... and things got heated because Suge thought she was taking pics of his young son.
What you don't see in the video, according to Leslie, is that Suge's pal Katt came around the corner with an unknown woman -- who she thinks was Katt's GF. Leslie says the woman knocked her down and yanked at the camera, while Katt yelled at Leslie to delete the pics.
She says Katt eventually took the camera away from her.
Leslie says she suffered a few minor injuries. She's suing Knight and Williams for assault. She's suing Katt for stealing the camera and defamation because he told a TMZ photog that she was "engaged inappropriately with a child."