Matthew Dellavedova -- Props from Australian Ambassador
NBA's Matthew Dellavedova
Props from Australian Ambassador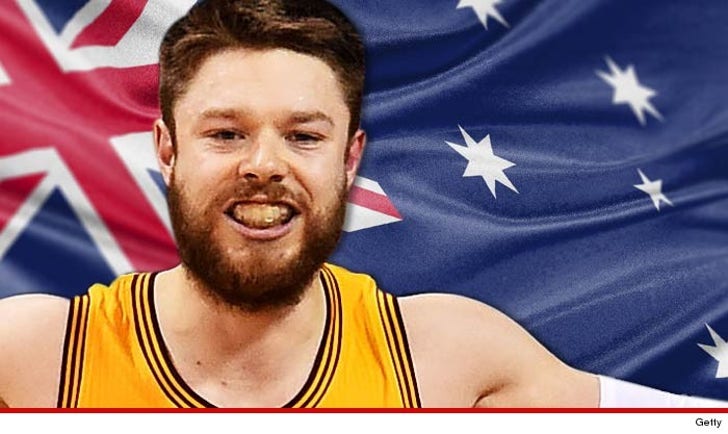 EXCLUSIVE
He is playing OUT OF HIS MIND ... and now Cleveland Cavaliers star Matthew Dellavedova is getting props from the Australian ambassador's office.
TMZ Sports spoke to a spokesperson for Kim Beazley, the Aussie ambassador to the U.S., who tells us the entire country is pumped up and proud of the Australian-born star.
"The ambassador is very engaged in this series," the rep tells us ... "He's watching it very closely. We all are. We're so excited."
We're told the entire office feels Matt's performance has been incredibly inspiring -- "He shows people you don't have to be 6'8" to be a great player."
But the office isn't "All In" for the Cavs ... because there's another huge Aussie star playing on the Warriors, Andrew Bogut.
"The reality is we have two Australians playing on the biggest stage, with the best players, and Australia is very proud of that. This is great for our country."