Golden State Warriors -- Unleashing Tiny Secret Weapon ... For NBA Finals
Golden State Warriors
Unleashing Tiny Secret Weapon
... For NBA Finals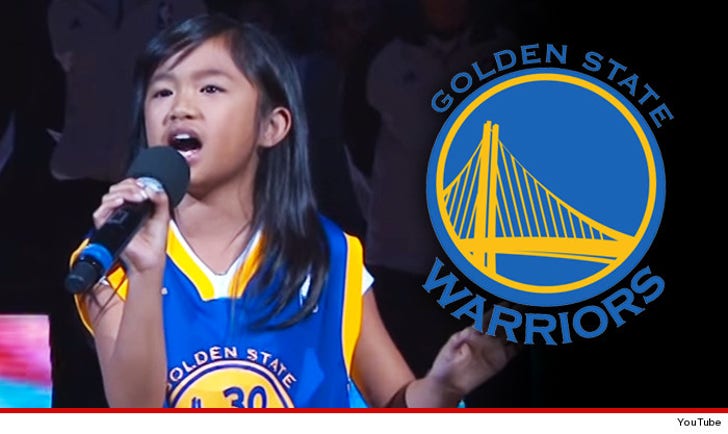 EXCLUSIVE
The key to the NBA Finals could be a 10-year-old girl -- at least, the Golden State Warriors hope so ... 'cause they're trotting out their pint-sized lucky charm to sing the national anthem for Game 1 ... and she's virtually unbeatable.
TMZ Sports has learned ... the Warriors have tapped Nayah Damasen to do the honors this afternoon -- an aspiring singer who's been crooning for the team since she was 5.
So, why does this spell DOOM for the Cavaliers?
Nayah has been ON FIRE this postseason -- every time she's belted out "The Star Spangled Banner" at a playoff game, the Warriors have emerged victorious.
FYI -- The team that wins Game 1 of the NBA Finals has historically gone on to win the series over 70% of the time.