Floyd Mayweather -- Rips Triple G ... You're a Nobody
Floyd Mayweather
Rips Triple G
'You're a Nobody'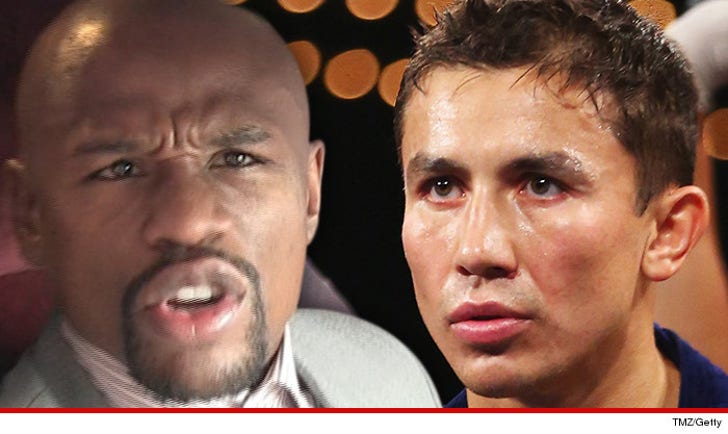 EXCLUSIVE
Floyd Mayweather is already trading shots with Gennady Golovkin ... telling TMZ Sports the guy's just running his mouth for a payday -- and he's way out of his league.
Golovkin -- who's knocked out his last 20 opponents -- told us Mayweather would be his "dream fight" and is 100% certain he'd win if they ever got in the ring together.
Now, Mayweather's camp is issuing a response ... saying, "Everyone in boxing wants to fight Floyd. It's the biggest payday they could possibly have."
"[Golovkin] has never fought a top opponent in his whole career ... we're surprised you guys would even have him on your show to be honest."
Sounds like fightin' words.