Dez Bryant -- I'm Not Selfish ... Just Trying to Get Paid!!
Dez Bryant
I'm Not Selfish
I'm Just Trying to Get Paid!!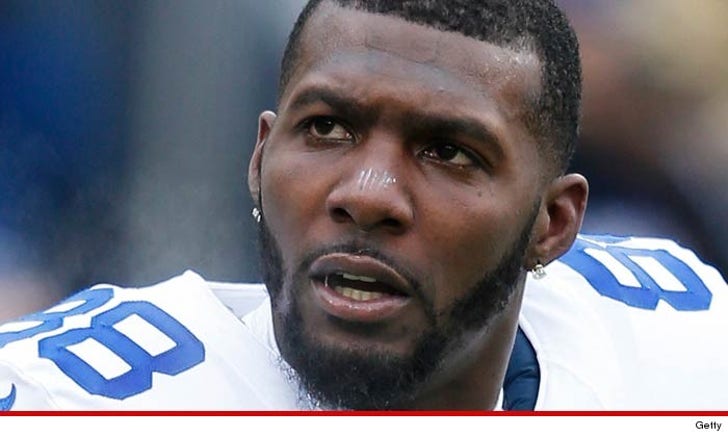 Breaking News
Dez Bryant says he's sick and tired of people calling him "selfish" for holding out of Dallas Cowboys training camp -- saying he just wants to be paid fairly and he's been quiet for too long.
Long story short ... Bryant and the Cowboys are in a heated contract dispute -- with Dez needing to strike a long-term deal by July 15th or else he'll be locked into the league-mandated franchise tag salary for the season ... which is roughly $13 million.
Dez has remained silent on the issue ... until now ... when he went to Twitter and wrote, "Everybody voicing opinions..13 mil is cool but Where is my security? I'll wait ...5 years without complaining..So how am I selfish? #family1"
Translation -- $13 million for one season is nice, but what if he gets hurt? The 1-year deal doesn't protect his financial future.
Another interesting point ... "5 years without complaining" -- it seems like Dez is implying that he's been a good, quiet soldier and the team should have come to him first with a shiny new contract.
For now, Dez's strategy is to hold out until the team breaks down and offers a new deal.
Question is ... will his strategy pay off?