Scott Storch -- Rick Ross Is Gonna Lift My Butt Out of Bankruptcy
Scott Storch
Rick Ross Is Gonna Lift My Butt ...
Out of Bankruptcy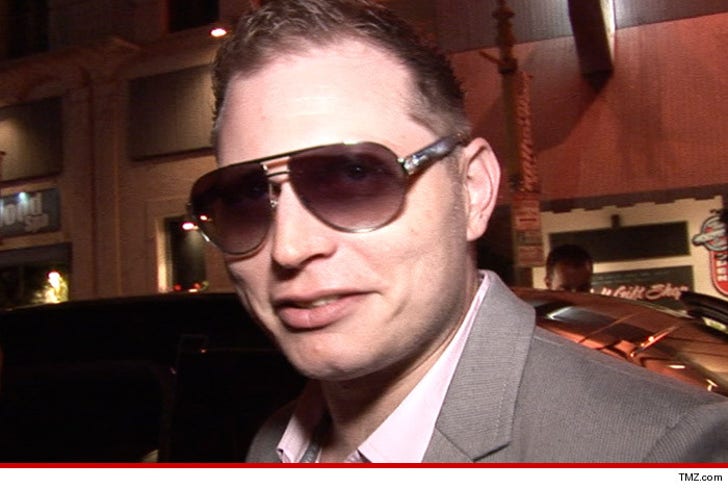 EXCLUSIVE
Hit maker Scott Storch won't be flat ass broke for long ... not if Rick Ross, Chris Brown, and Tyga have anything to say about it -- according to Scott, they're his meal ticket out of bankruptcy.
Storch tells TMZ ... he's already recorded hot tracks that'll have him back in the black as soon as late summer when Brown's album comes out. Storch says it features a collab he produced for Chris and Tyga.
He's confident he can return to his heyday of the 2000s ... when he made smashes like "Cry Me a River" and "Fighter."
The new hits can't come soon enough -- TMZ broke story ... Storch blew $70 mil, and now says he's down to $100 in cash. As for the drug problems that cost him a huge chunk of money -- Scott claims he hasn't done coke in 2 years.
He has a new record label too called CCS, and he's already signed R&B singer Mario.
Daddy needs a new pair o' shoes.