Drake -- I'm a Part of Jenner-ation-X
Drake
I'm a Part of Jenner-ation-X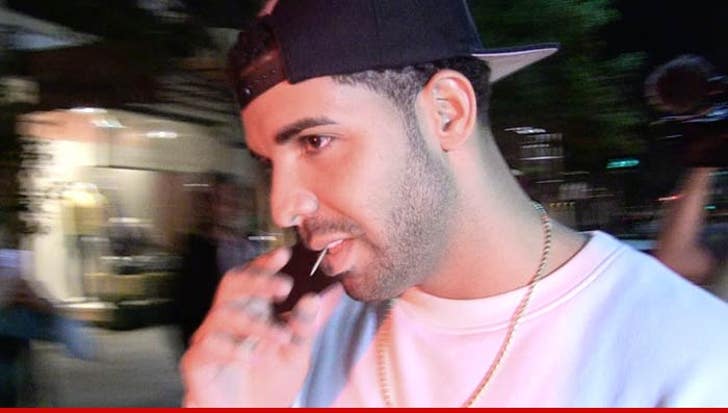 EXCLUSIVE
Drake is finally getting caught in the Kardashian web, dropping thousands while partying with Kendall Jenner and several friends at a London hotspot.
After headlining the Wireless Festival on Sunday, the rapper headed over to Chinawhite nightclub where he DJ'd and picked up the tab for fellow performer Kid Ink and 30 friends. Sources say the group included several famous Jenner pals -- Gigi Hadid, Joe Jonas, Rita Ora, and racers Lewis Hamilton and Tommy Hill.
We're told they tore through at least 25 bottles of booze -- including champagne, vodka, tequila, and cognac and Drake took care of the bill … which came out to $15,000, plus an additional $1,000 for tip.
Kendall Jenner -- started very far from the bottom ... and is still no where near it.