UFC's Rory MacDonald -- Worst Hangover Ever ... Check Out My Broken Face!
UFC's Rory MacDonald
Worst Hangover Ever
Check Out My Broken Face!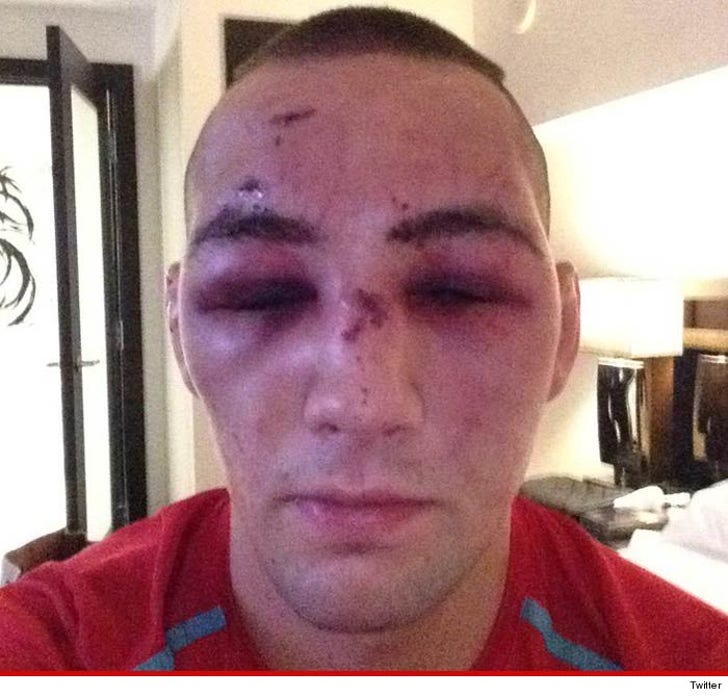 breaking nose
Here's what 2 black eyes, 1 broken nose and a broken foot look like ... courtesy of UFC stud Rory MacDonald.
Rory battled it out with Robbie Lawler at UFC 189 in one of the most violent brawls of all time ... and even though Rory lost the fight, everyone is hailing him as a champ for fighting through the blood and the pain.
In fact, both fighters were hurt so badly, they each went to the hospital DIRECTLY after the bout ... instead of hanging around for the usual post-fight news conference.
Don't worry ... despite the fact they killed each other in the octagon, they were super friendly at the hospital ... where Lawler was treated for a massive split lip.
And the best part ... they SMILED for the pic ... which, given their injuries, had to hurt like a BIATCH.
Yeah, these guys are tough.