Terrell Owens' Estranged Wife -- There's ONE THING Holding Up Divorce (Video)
Terrell Owens' Estranged Wife
There's ONE THING Holding Up Divorce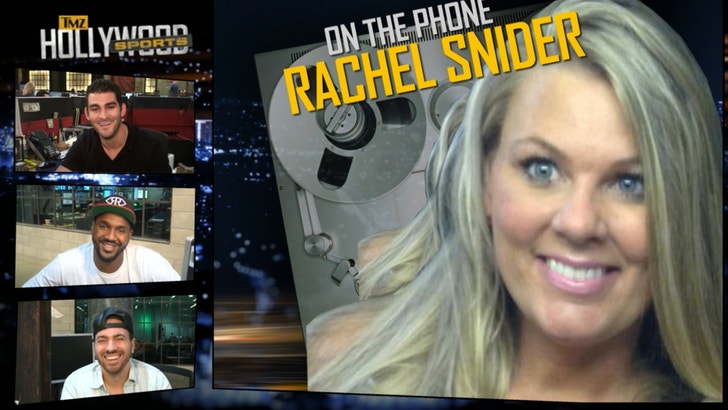 TMZSports.com
Terrell Owens' estranged wife Rachel Snider tells TMZ Sports she desperately wants to close the chapter on her marriage to the ex-NFL star ... but there's one BIG thing that's stopping them.
As we previously reported, Snider unloaded on Owens this week for appearing on "Celebrity Wife Swap" with a woman who's NOT his wife ... and was pissed that it all went down in the house they still own together.
Snider joined the gang on "TMZ Hollywood Sports" to explain why it's taken so long to complete the divorce -- despite the fact T.O. filed back in February 2014.
One thing is clear ... the split is far from amicable and it seems the relationship will NEVER be repaired.