NBA's Pero Antic -- CHARGES DROPPED ... In NYC Cop Clash
NBA's Pero Antic
CHARGES DROPPED
... In NYC Cop Clash
Good news for ex-Atlanta Hawks player Pero Antic -- TMZ Sports has learned officials are DROPPING the case against him for his role in that violent clash with NYPD officers back in April.
As we previously reported, Antic and his ATL teammate Thabo Sefolosha were both arrested outside 1 OAK nightclub on April 8th ... in the melee that ensued after another NBA player (Chris Copeland) was stabbed nearby.
Cops say both Pero and Thabo refused to leave the crime scene -- and the situation escalated with both NBA players ultimately getting arrested for disorderly conduct and obstructing authorities. At the time, cops said Pero had gotten physical with one of the arresting officers.
Cops investigated the incident ... and we're told officials are now convinced Pero was trying to DEFUSE the situation.
As one source puts is ... while Sefolosha was resisting arrest, Pero was trying to tell him to calm down and do what the officer said. When Pero grabbed the officer's shoulder, officials don't believe it was in an aggressive manner and the cop was not injured.
Bottom line -- Pero's off the hook.
As for Sefolosha ... a trial date has been set for October 5th. Thabo says he suffered serious damage to his leg at the hands of the arresting officers.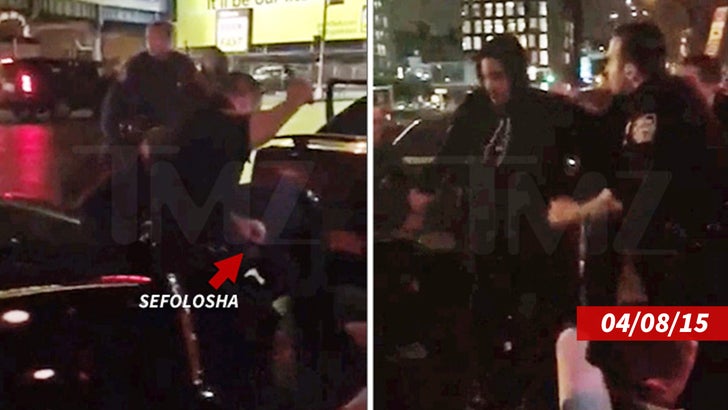 TMZSports.com