Sylvester Stallone -- DON'T GIVE UP ON CHIP KELLY ... He'll Figure It Out (VIDEO)
Sylvester Stallone
DON'T GIVE UP ON CHIP KELLY
... He'll Figure It Out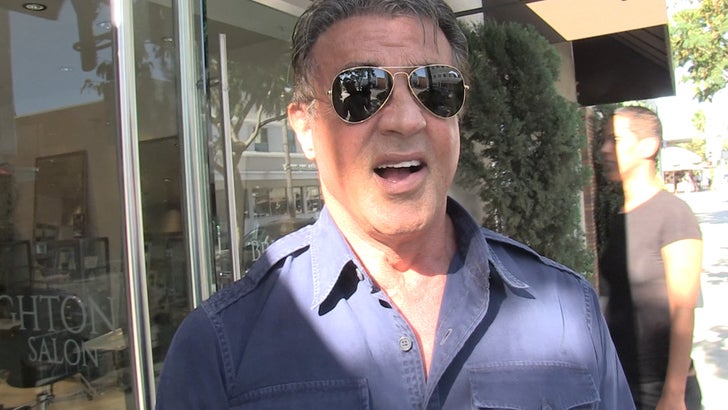 TMZSports.com
At least one Philadelphian has Chip Kelly's back ... and it might be the biggest one of all -- Sylvester Stallone who's begging the city NOT to throw in the towel on the football coach just yet.
With the Eagles nursing a 1-3 record and the offense looking more like Glass Joe than Rocky ... Stallone says things may be looking bad, but Philly has always been an underdog city ripe for a comeback.
"Give him time to develop. It's a new time. It's a new era," Stallone says ... "I don't think it's time for Chip's ahoy yet."