Floyd Mayweather Pimp Replacement Jeep In the Works ... After Roadside Inferno
Floyd Mayweather
Pimp Replacement Jeep In the Works
... After Roadside Inferno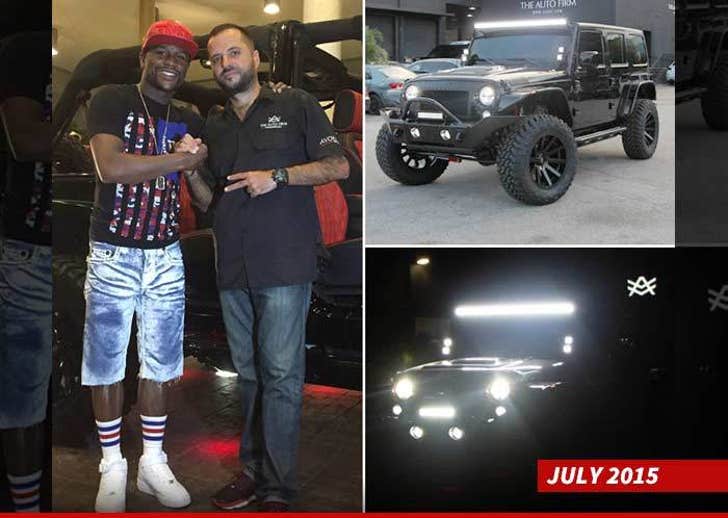 EXCLUSIVE
Floyd Mayweather won't spend too long mourning the death of the custom Jeep that burned to death Wednesday ... 'cause TMZ Sports has learned he's got an even PIMPER version on the way.
We broke the story ... Mayweather lost 4 whips in that crazy trailer fire in Arizona -- including 2 Rolls-Royces, a Bentley and the brand new suped up Jeep he picked up in Miami back in July.
You can see the burned out frame of the Jeep in the pics of the wreckage.
But don't worry Floyd, we spoke with Alex Vega -- owner of The Auto Firm in Miami, where the original Jeep was tricked out -- and he tells us his crew is already conjuring up the remix.
"We have already been in the works on making him another custom Avorza Jeep that is going to be even crazier than the one he already had."
It's gonna be an expensive task ... Mayweather's last Jeep cost over $100k to customize and featured Avorza 35 inch wheels, and a high-tech iPad integration system which controls everything inside of the vehicle.
For all that, you think he'd take better care of it (kidding).