Master P: Romeo Got Screwed Outta NBA Career ... 'Cause I Was Too Famous'
Master P
Romeo Got Screwed Outta NBA Career
'Cause I Was Too Famous'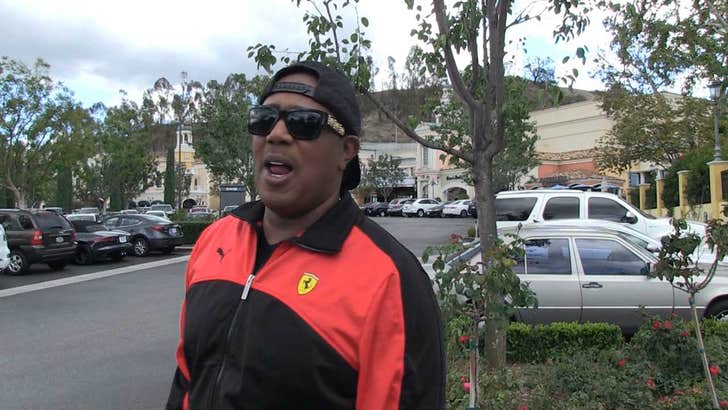 TMZSports.com
Master P knows exactly who to blame for his son Romeo's hoops career ending ... Master P ... saying that his kid would've laced 'em up in the NBA for sure ... if he didn't have a famous father.
FYI -- Romeo attended USC on a basketball scholarship ... and despite showing some serious flashes of athleticism, he never made it to that next level.
But according to P, it wasn't talent that kept him out of the league -- "If he wasn't Romeo he'd probably be in the NBA right now."
P knows the game -- nabbing pre-season contracts with the Hornets and Raptors back in the late '90s -- question is ... is P looking at the situation through rose colored glasses?
As for Romeo, he's doing just fine without hoops ... he's the president of No Limit Forever Records and one of the stars of P's new reality show "Family Empire" which airs on Reelz.
So, having a dad worth nearly $350 million worked out for him after all.