Jared Fogle Sentencing: Subway Diet Made Him a Sex Fiend ... Expert Claims
Jared Fogle
Subway Diet Made Him a Sex Fiend
... Expert Claims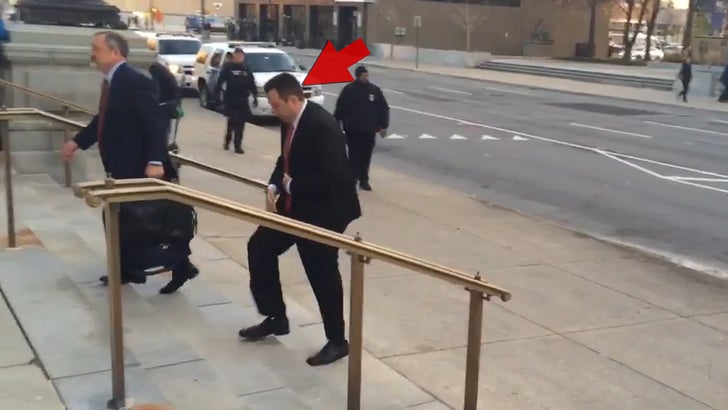 @kendall_downing Fox59
Jared Fogle's attorneys are making a last ditch effort to minimize his prison sentence by suggesting his famous drop in weight led to his compulsion for sex with minors.
Fogle stoically walked into the courtroom, where his lawyers had a sexual behavior expert testify that Fogle had compulsive eating disorder -- but his Subway weight loss took care of that. The expert added that once he lost the pounds he developed compulsive hypersexuality disorder.
It sounds bizarre, but clearly Fogle's lawyers are trying everything they can to convince the judge he doesn't deserve the maximum sentence of 12 1/2 years ... as laid out in his plea deal.
Fogle formally entered a guilty plea, and testimony is continuing before the judge announces his sentence.