Shane Mosley's Wife -- I'M NOT A BIGAMIST ... Sues Boxer For Defamation
Shane Mosley's Wife
I'M NO BIGAMIST
... Sues Boxer For Defamation
Shane Mosley's wife is coming out swinging ... claiming the boxer DEFAMED her when he falsely claimed she was married to another man when they tied the knot in 2002 ... TMZ Sports has learned.
Jin Mosley just filed a lawsuit against Shane -- claiming he knew damn well her divorce from her previous husband Sanjay Dwivedi was granted in September 2002 ... two months before she married Shane.
Of course, this all became an issue when Shane began trashing Jin in public earlier this year -- telling multiple media outlets, including TMZ, that his marriage to Jin was bogus from the start because she was already hitched.
Jin admits there's a weird wrinkle to all of this -- because Sanjay got a second divorce judgment in 2006 for unknown reasons ... which may have confused Shane.
Still, Jin says Shane should have known the 2006 judgment was irrelevant because he saw official documentation which showed the divorce was granted by a judge in 2002.
Jin says Shane has destroyed her reputation -- and now she wants damages ... as in lots of money.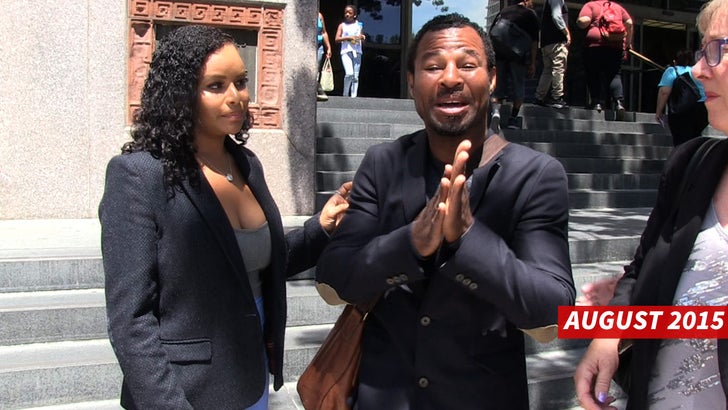 TMZSports.com