Matt Stafford's Wife -- REFS SCREWED US AGAIN!
Matt Stafford's Wife
REFS SCREWED US AGAIN!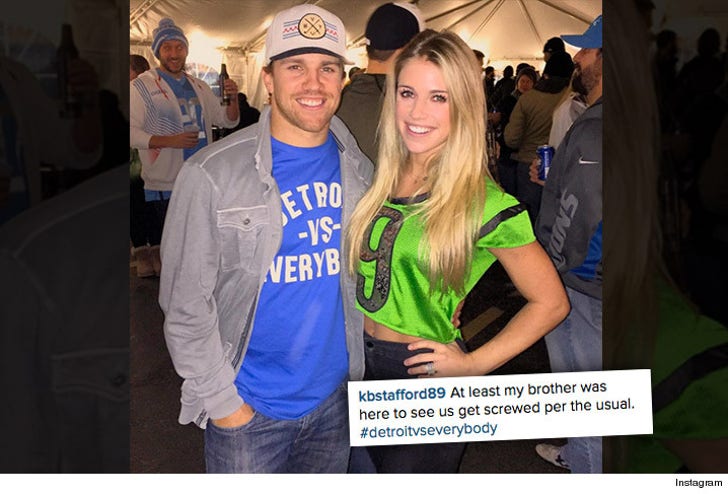 Breaking News
Matt Stafford's wife is PISSED AGAIN ... claiming the refs "screwed" her husband's Detroit Lions out of another victory Thursday night -- and once again, she's venting on social media.
Kelly Stafford has a history of going public with her disdain for the officiating -- and this time, she was clearly upset with the controversial facemask penalty against the Lions that set up GB's game-winning Hail Mary TD on the last play of the game.
"At least my brother was here to see us get screwed per the usual," Kelly wrote ... adding, "#detroitvseverybody."
Gotta love Kelly Stafford ... not afraid to speak her mind.