Odell Beckham Jr.: My Behavior Was Embarrassing ... I Apologize
Odell Beckham Jr.
My Behavior Was Embarrassing
... I Apologize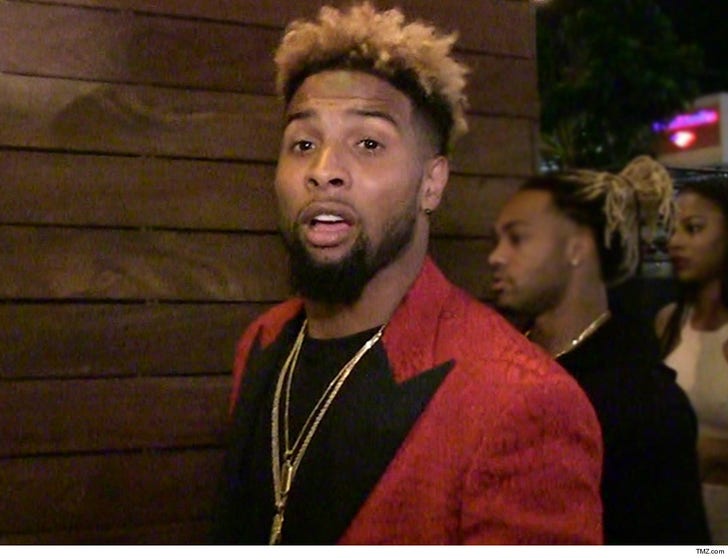 Breaking News
Odell Beckham Jr. says he's sorry for repeatedly cheap shotting Josh Norman during the Giants vs. Panthers game this weekend ... admitting his behavior was "embarrassing."
Beckham Jr. just issued a statement saying, "I wasn't raised to act like I did the other day."
"I want to apologize to Giants fans. What happened the other day was embarrassing to them and embarrassing to me."
He continued, "A lot of kids look up to me as a role model. That is a responsibility I accept and take seriously."
"Many of the parents of those kids have asked since Sunday what they should say to their children about my conduct. I don't have the perfect answer, but I think one thing they can say is how I handled myself the other day is an example of how not to conduct yourself."
"I displayed poor sportsmanship."
"I hope to be an example of somebody who did something wrong and learned from it."
He concluded, "I am blessed and privileged to play the game I love, and I will do all I can to carry myself in a way that honors the game, the NFL, my team, my coaches, all my fans and my family moving forward."