Ex ASU Football Players: Hit With Felony Charges ... In Campus Burglary
Former ASU Football Players
Hit With Felony Charges ...
In Campus Burglary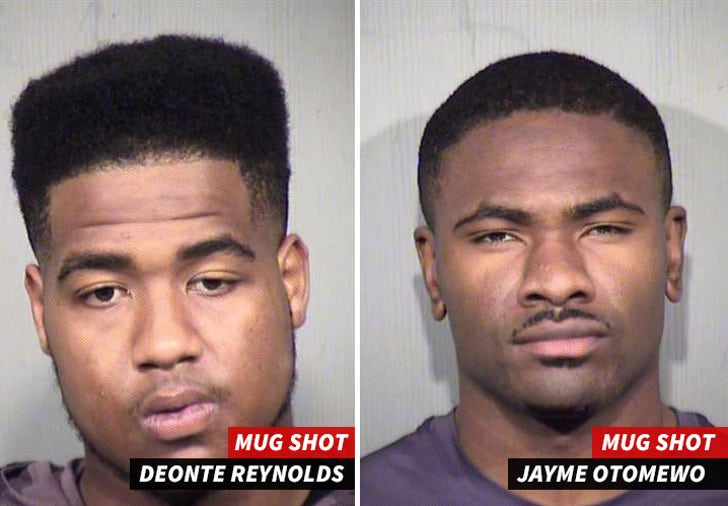 EXCLUSIVE
The ex-ASU football players who allegedly broke into multiple apartments on campus have been charged with multiple felonies ... TMZ Sports has learned.
We broke the story ... Jayme Otomewo and Deonte Reynolds were busted earlier this month after a resident in an apartment building called police and said there were two strangers in her entryway.
When cops showed up, the two athletes confessed to going into a few rooms... but said they were doing it because they were looking to borrow a vacuum.
Cops called BS on the story ... because Otomewo was in a possession of a bent butter knife which they believed was used as a lock-picking tool.
Maricopa County Prosecutors charged both students -- who have since been kicked off the football team -- with 3 felonies: burglary in the 2nd degree, possession of burglary tools and theft of credit card.
They're due in court at the beginning of February.