Titans' Kendall Wright: Allegedly Repo'd Baby Mama's Car After Child Support Demand
Titans' Kendall Wright
Baby Mama's Car Repo'd ...
After Child Support Demand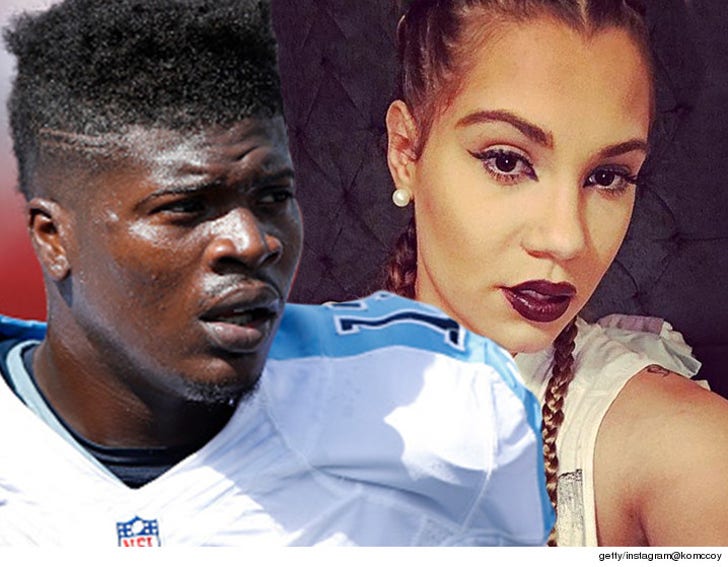 EXCLUSIVE
Tennessee Titans star Kendall Wright has serious off-season headaches ... his baby mama is taking him to court for child support, and thinks he's getting revenge by repossessing her car.
In court docs obtained by TMZ Sports, Kortney Michelle Owens-Rader says she has a 5-month-old baby boy with Wright named Kendall Jr. -- and the Titans leading receiver agreed in December to pay her $2,100/month in child support, starting in 2016.
The docs make it seem like everything's cool between Kortney and Kendall, but sources close to her say that's not the case. We're told Wright had been "taking care" of Kortney -- a singer signed to Floyd Mayweather's record label -- but nothing was on paper.
Cut to last week when, according to our sources, Kortney's 2014 Cadillac XTS -- a gift from Wright in happier times -- was repossessed. We're told Kortney thinks Wright stopped making payments because he was pissed she took him to court.
This probably won't get better ... they're due back in court in a couple of months. We've reached out to Wright's reps, but nothing back yet.