Shaq's Son: INSANE 16TH BDAY ... Lambos, Rappers, Candy
Shaq's Son
INSANE 16TH BDAY
Lambos, Rappers, Candy
IT'S GOOD TO BE AN O'NEAL ... just ask Shaq's son who had a CRAZY 16th birthday party in L.A. Saturday night ... complete with exotic cars, famous rappers and an unreal dessert spread.
Sources connected to Shareef O'Neal tell us roughly 400 PEOPLE came out to the party -- where Reef was presented with two cars ... a blue Lamborghini and a pimped out Jeep (unclear if he gets to keep both cars forever).
But the party (thrown by his mom Shaunie O'Neal) was off the chain ... with a performance from rap superstar Post Malone and celebrity guests that included Diddy's sons Christian and Quincy Combs.
As for the desserts ... we're told there was a massive "candy bar" -- a bar that served crazy amounts of candy and the guests loved it.
BTW, Shareef is not just some do-nothing celebrity kid -- the guy is a high school basketball STUD who's already being recruited by some of the best programs in the country.
Happy Birthday mini-diesel!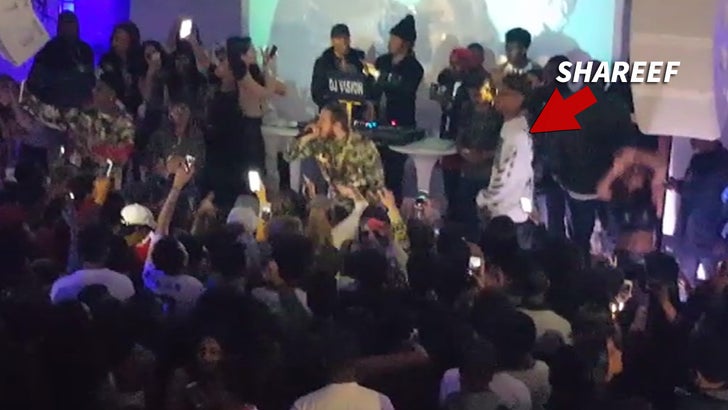 Chuckt23