Chandler Jones -- Shirtless Bizarre Behavior at Police Station ... Cops Smelled Weed
Chandler Jones
Shirtless Bizarre Behavior at Cop Station
... Cops Smelled Weed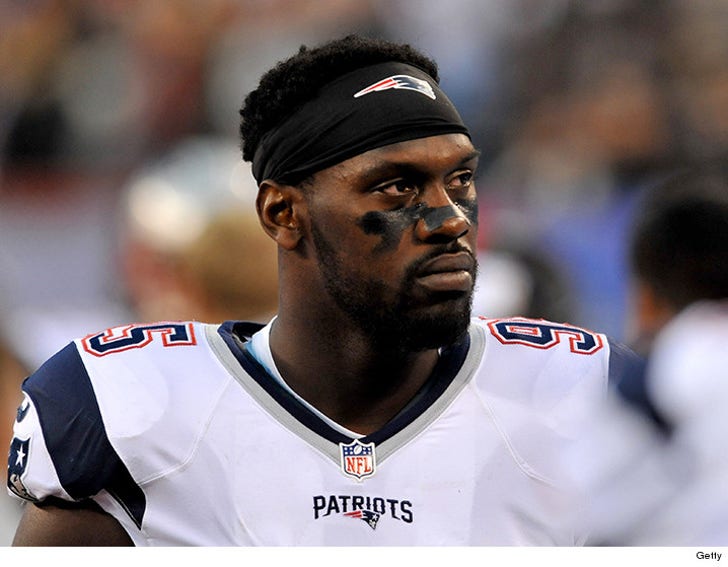 Breaking News
New England Patriots star Chandler Jones was shirtless and acting very strange outside a police station in Foxborough on Sunday ... and cops say they smelled weed at his home in the moments following the incident ... this according to the police report.
Here's how it all went down ... cops say they first noticed Chandler scurrying toward the cops-only back entrance of their station around 7:40 AM in a pair of blue sweatpants with no shirt.
Then suddenly, without warning, cops say Jones dropped to his knees, interlocked his fingers behind his head and began to move slowly toward the ground.
"Honestly, it appeared as if he was actively praying or worshipping," one officer reported.
When cops sprinted toward Jones, he laid down on his stomach with his arms wide out -- and told cops, "I'm Chandler Jones" ... and that he had "been told" to come to the station.
Cops say Jones was unable to provide them with an explanation about why he was there.
Cops ultimately determined he had not broken any laws -- and called paramedics to attend to him.
One of the officers was sent to Chandler's home to grab his keys -- and while there, reported the smell of burnt marijuana in the home.
However, cops have not said if they ever found weed -- though they noted that Jones was not arrested for any crime ... including marijuana possession.