Patriots' Darius Fleming -- Officials Have No Record of Crash
Patriots' Darius Fleming
Officials Have No Record of Crash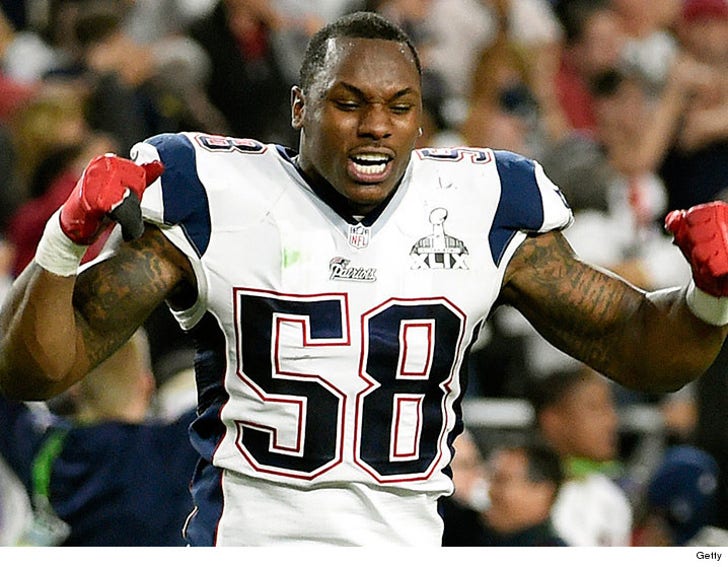 EXCLUSIVE
Multiple law enforcement agencies and emergency responders tell TMZ Sports they cannot find any record of the crash described by Pats player Darius Fleming ... in which he allegedly pulled a woman out of a burning car.
Fleming told the media he got 22 stitches in his right calf after kicking out the window of a burning car that had been involved in a 3 car crash just north of a Dunkin' Donuts on Route 1 in Massachusetts near Gillette Stadium on Thursday night.
Now, we're not saying it didn't happen ... but it's bizarre.
We called all of the Dunkin' Donuts shops off Route 1 in a 5 mile radius from the stadium -- and no one saw or heard of a crash Thursday night.
-- Massachusetts State Police (We spoke to reps for the state police and the Foxborough barracks)
-- Foxborough Police Dept.
-- Foxborough Fire Dept.
-- Walpole Police Dept.
-- Walpole Fire Dept.
-- Wrentham Police Dept.
-- Wrentham Fire Dept.
-- Norwood Police Dept.
-- Norwood Fire Dept.
-- Plainville Police Dept & Fire Dept.
-- Sharon Fire Dept.
-- Sharon Police Dept.
The note we keep getting from officials is that NO ONE had even heard about a crash matching Fleming's description until Fleming mentioned it to the media.
There's an outside chance (and highly unlikely) that a distant fire and rescue team may have responded ... but officials who were listening to the scanners that night say they didn't hear anything.
We also reached out to both Fleming and his agent to try and get more info -- so far, we haven't heard anything back.
We're still working on the story ... stay tuned.