Ex-NFL Wide Receiver -- Busted For Weed ... Crazy Eyed Mug Shot
Ex-NFL Wide Receiver
Busted For Weed
Crazy Eyed Mug Shot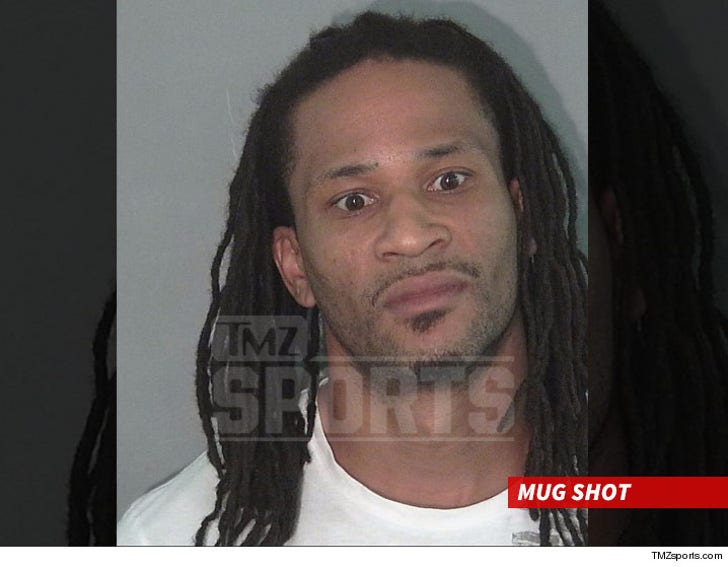 EXCLUSIVE
Former NFL wide receiver Jabar Gaffney -- who played for the Texans, Patriots, Jets, Broncos and Dolphins -- was busted for weed in Florida Friday ... TMZ Sports has learned.
Cops say the 35-year-old -- who was a 2nd round pick in 2002 -- was pulled over in Jacksonville in his 2010 Ford F-250 truck for illegal window tint and failure to maintain a single lane.
During the stop, cops say the trooper noticed the strong smell of weed ... and later found 6.5 grams of the sticky icky.
He was arrested and booked for weed possession and possession of drug paraphernalia. Bond was set at $7,000.