NHL's Clayton Stoner: Banned from Hunting for 3 Years ... For Illegally Killing Grizzly
NHL's Clayton Stoner
Banned from Hunting for 3 Years
... For Illegally Killing Grizzly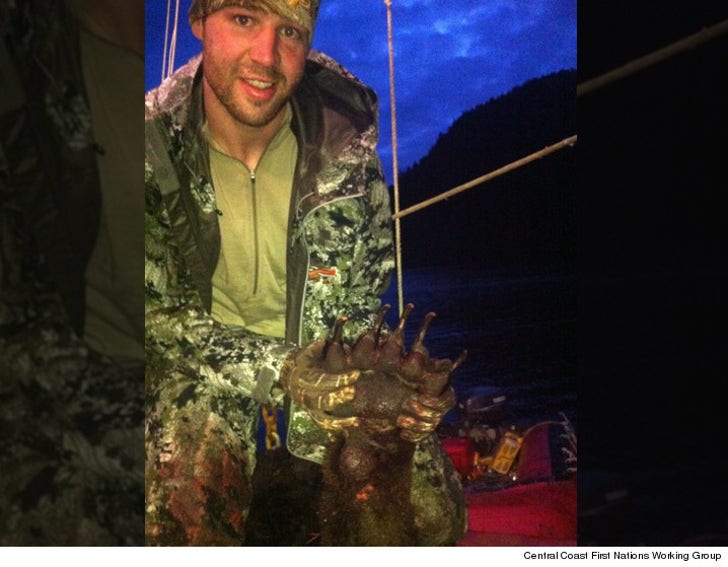 Breaking News
Anaheim Ducks player Clayton Stoner has pled guilty to hunting without a license when he killed a grizzly bear in British Columbia in 2013 ... and has been banned from hunting for 3 years.
Stoner was originally accused of making false statements to wildlife officials in order to scam his way into getting a license ... though he denied ever lying.
The issue at hand ... hunting licenses are only given to people who spend at least 6 months out of the year in British Columbia. Stoner says he mistakenly believed he qualified.
The judge bought Stoner's story. In the end, 4 charges were dropped -- including knowingly making a false statement to obtain a hunting license, hunting out of season and unlawfully possessing dead wildlife.
Stoner was fined $10,000 in addition to the 3 year ban.