Jahlil Okafor -- The 108 MPH Car Chase (VIDEO)
Jahlil Okafor
The 108 MPH Car Chase (VIDEO)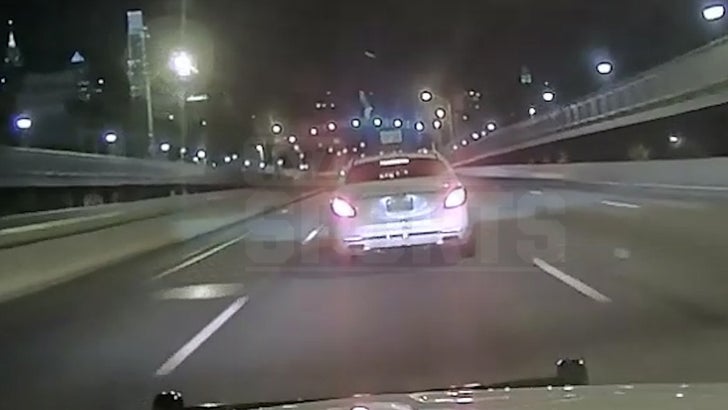 TMZSports.com
Here's footage of cops racing after Jahlil Okafor on the Ben Franklin Bridge in Philly back in October -- and it feels like it's straight out of a video game.
According to the official citation issued by the Delaware River Port Authority PD -- the officer who caught up to Okafor's white Mercedes Maybach paced the NBA star at 108 MPH!!!
By the way, in the footage you can clearly see several Speed Limit 45 MPH signs posted on the bridge.
Okafor -- who was not taken into custody -- was issued a $439 fine for the incident, which he has already paid.
Anyway, if you've ever wondered what it's like to be in a high speed pursuit across a bridge -- chasing after a super expensive sports car ... this is the video for you!