Dana Stubblefield Accuser -- Bizarre Babysitting Profile ... 'I Like Zumba, I Need Job'
Dana Stubblefield Accuser
Bizarre Babysitting Profile
'I Like Zumba, I Need Job'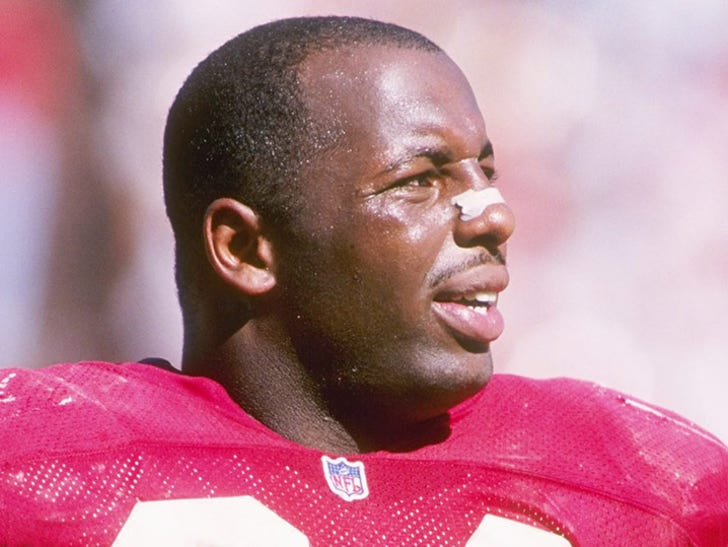 Breaking News
The job application that piqued Dana Stubblefield's attention is bizarre to say the least -- with the woman strangely touting her penchant for "zumba" ... to get a job as a BABYSITTER.
Both Stubblefield and the accuser have acknowledged that Dana found the woman through the SitterCity.com babysitter website ... and liked her profile so much, he called her to his home for an interview.
But the profile, handed out by Stubblefield's legal team, is odd -- starting with the fact the woman claims she's 32 years old ... with 29 years of paid experience as a babysitter.
Plus, here's what she wrote under the "Bio" section -- "I like walking with a dog and kids. I like zumba. I need a job, I need payment doctor, dentist, sick, gas, phone, tax, light. I'm learning a zumba I want be zumba job. I like mall and nice restaurant."
Stubblefield's attorneys have also included an "About Me" section from the woman's Facebook profile. Here's how it reads:
Under "Work and Education" she lists -- "I fuller feeling lose weight."
Under "Places She's Lived" she writes -- "Be sexy dress nice dress-up."
Under "Contact and Basic Info" -- "DJ, sexy, drunk, zumba, dance and exercise, sometime had fun time."
Under "Family and Relationships" -- "no money gas."
Sources connected to the case tell us English does not appear to be the woman's first language.