NFL Legend Thurman Thomas -- Super Bowl Teammates Reunite For Surprise 50th Birthday
NFL Legend Thurman Thomas
Super Bowl Teammates Reunite
For Surprise 50th Birthday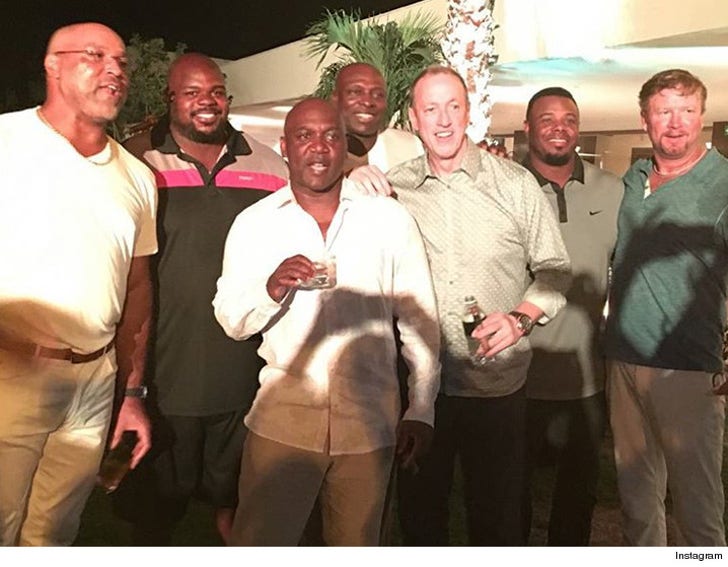 Exclusive Details
Jim Kelly, Bruce Smith and a gang of Buffalo Bills royalty traveled to Mexico ... all to surprise their former teammate, HOF running back Thurman Thomas ... on his 50th birthday.
TMZ Sports spoke to Thurman's wife, Patti Thomas, who says she surprised T.T. with a 5 day Mexican vacation. She invited 70 of his closest friends ... including Bills legends Jim Kelly, Bruce Smith, and Cornelius Bennett.
Among the festivities ... a private golf tournament (Thurman's daughter won), some R & R at the pool, and ... French Champagne.
#TheTeamThatLoses4HeartbreakingSuperBowlsTogetherStaysTogether