Ex 'Dual Survival' Host Sues: Discovery Paired Me With an Axe-Wielding Psycho
Ex 'Dual Survival' Host Sues
Discovery Paired Me
with an Axe Wielding Psycho
Former "Dual Survival" host Cody Lundin's toughest job was surviving his co-host, who threatened to kill him with all sorts of weapons ... according to a lawsuit he filed against Discovery.
Lundin says producers made it look like he was losing it on set -- but according to the docs, his partner, Joe Teti, was the real menace. He says while shooting in Norway ... Teti threatened to "bury" him on a mountain while waving around an ice axe. During a shoot in Hawaii, Lundin says Teti threatened to impale him with a spear.
Lundin says Teti, a former CIA operative, once said ... "You better not blow this for me ... I think you know what is going to happen to you" -- and also flaunted pics of people he allegedly killed during his CIA days.
His biggest issue -- edits that made it seem like he was cracking under pressure. For instance, they showed Lundin throwing matches into a pool of water -- a cardinal sin for any survivalist. Lundin says producers set him up and that scene, along with several others, have made it impossible for him to find work.
Joe Teti tells us he never threatened Cody, adding, "I always had the utmost respect for him, considered him a friend, and am hurt these accusations have been made."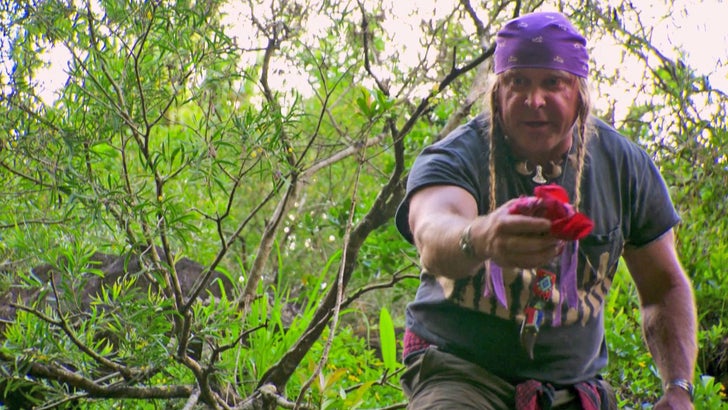 Discovery