T.I. Concert Shooting -- NYPD: Video Shows Troy Ave Firing Handgun
T.I. Concert Shooting
NYPD: Video Shows Troy Ave Firing Handgun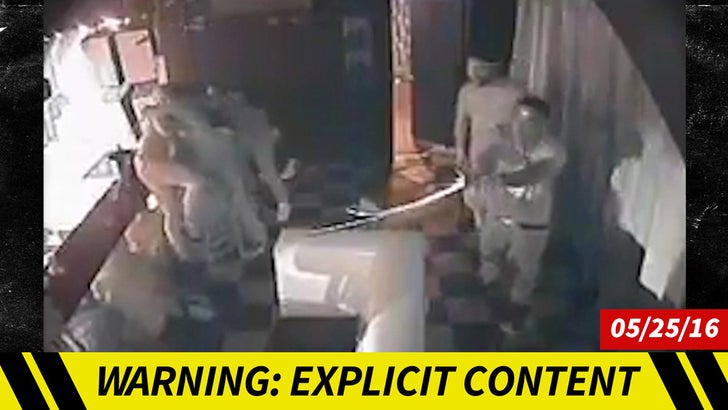 Twitter
3:45 PM PT -- Cops have added an attempted murder charge and another count of criminal possession. We're told ballistic testing is ongoing, and depending on results, he could also get a murder charge.
NYPD released video they say shows rapper Troy Ave -- who's now been arrested -- opening fire Wednesday night during the NYC concert T.I. was headlining.
The surveillance video shows the man stumbling into a room, pointing his handgun and firing at least once into the crowd.
Troy was hit in the leg during the shootout, and it appears to be bloodied in the video. Police arrested him at the hospital where he was getting treatment. He's been booked for reckless endangerment, criminal possession of a weapon, and menacing.
As for why there's no attempted murder charge? We're told the investigation is ongoing, and more charges could be coming.
3 people were injured and 1 killed in the incident. The fatality was Troy's bodyguard, Ronald McPhatter.