UCLA Shooting: Trigger Pulled in Professor's Office
UCLA Shooting
Trigger Pulled in Professor's Office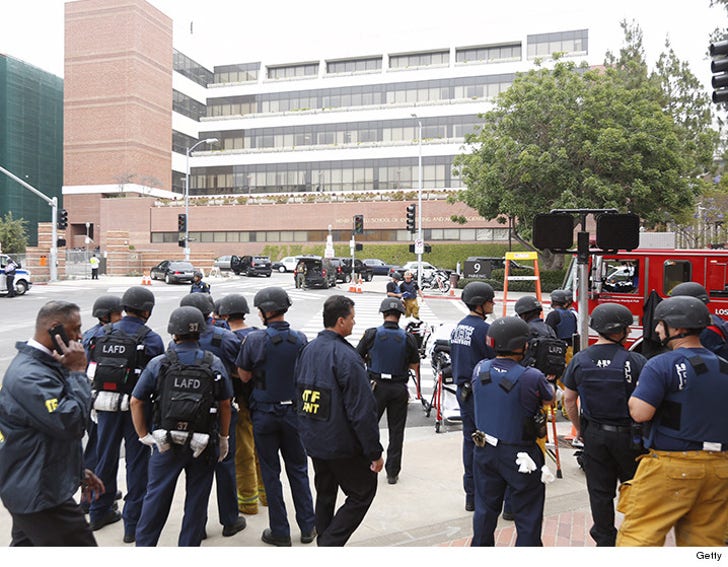 EXCLUSIVE
The murder-suicide at UCLA went down in a professor's office, and the shooter appears to be a student ... TMZ has learned.
Our law enforcement sources say both male victims were found in an office on the 4th floor of Boelter Hall. Based on the evidence and the bodies ... we're told police believe the student shot the professor and then turned the gun on himself.
We're told there is a note, but it's not your typical suicide note -- it does not mention the professor.
Police are trying to confirm the victim is the same professor in whose office the bodies were found.