Amber Heard 911 Caller: Johnny Depp's Bloodied Her Before ... I Had to Break the Cycle
Amber Heard 911 Caller
Johnny's Bloodied Her Before ...
I Had to Break the Cycle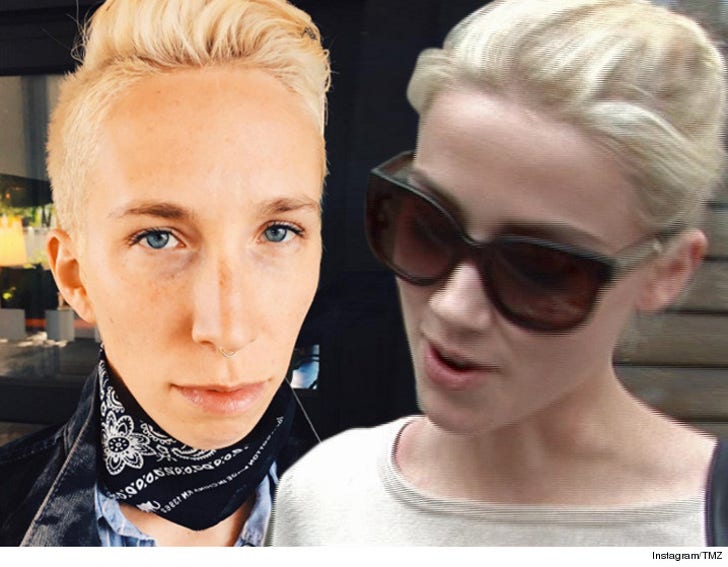 Breaking News
Amber Heard's friend who was on the phone the night Johnny Depp allegedly attacked -- says she witnessed firsthand the effects of multiple other attacks ... and had to stop the pattern of violence.
Artist iO Tillett Wright says, "I called 911 because she never would. Because every time it happened, her first thought was about protecting him." She claims Depp repeatedly apologized for other violent incidents and repeatedly swore to "never to do it again."
In a blog post, she writes about an alleged attack in December where Amber woke up with her pillow covered in blood. Wright says, "I know this because I went to their house. I saw the pillow with my own eyes. I saw the busted lip and the clumps of hair on the floor."
She describes Johnny as a dear friend and "brother" who'd helped her through dark times -- but says she needed to call him out after what she heard the night of May 21.
"I was on the phone with both of them and heard it drop, heard him say, 'What if I pulled your hair back?' and her scream for my help, I wondered like so many times before if I should break the code of silence that surrounds celebrities and invite the police into the situation."
Ultimately, Wright says, "I had to stand up for my friend."
Depp has denied ever touching Amber.