Aussie Rules Legend Richie Vandenberg Hit with Glass at NYC Bar ... Refused Medical Attention
Aussie Rules Legend
Hit with Glass at NYC Bar
... Refused Medical Attention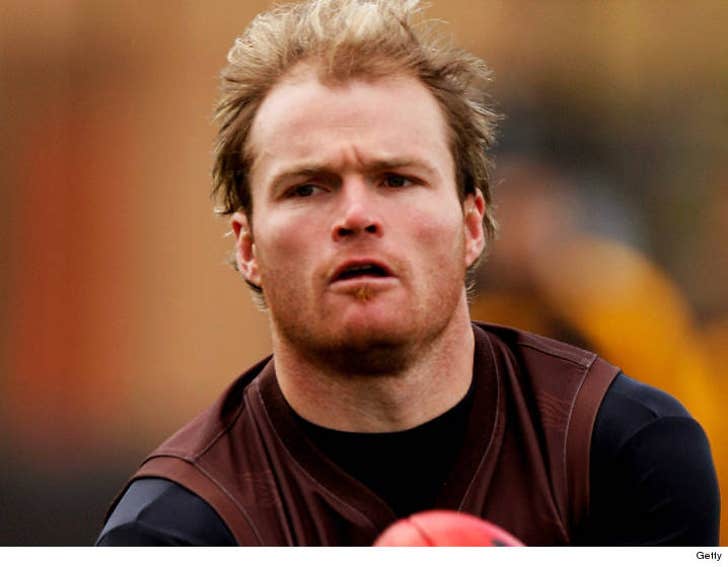 EXCLUSIVE
Australian rules football legend Richie Vandenberg got hit in the face with a glass at a NY bar early Thursday morning ... but despite his injuries, he refused medical attention, TMZ Sports has learned.
Here's what we know ... 39-year-old Vandenberg -- who captained the Hawthorn Football Club from '05 to '07 -- was partying at the Catch bar in NYC with a lady friend when someone came up to her and asked her to dance.
We're told she refused... and Richie came over to help get her point across, when the dude smashed Richie in the face.
Police were called and the suspect -- a 32-year-old man -- was arrested. Cops say Richie suffered a laceration to the forehead but didn't want to go to the hospital.
Australian rules football players are tough.
BTW, Vandenberg was a stud during his time with the squad ... and was hailed as turning Hawthorn into one of the most dominant clubs in the AFL.