Gay Pride-Bound Gunman -- Charged With Multiple Felonies ... D.A. Calls Him A 'Danger To Community'
Gay Pride-Bound Gunman
Charged With Multiple Felonies
D.A. Says He's A 'Danger To Community'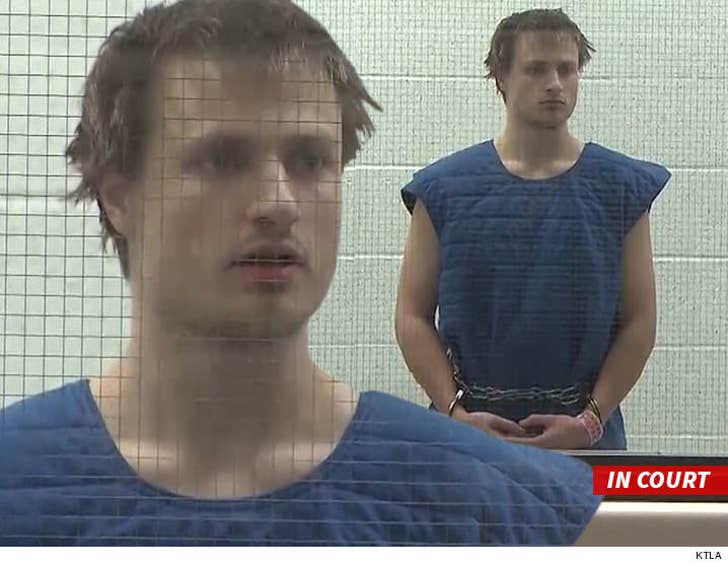 Exclusive Details
2:00 PM PST -- Howell just pled not guilty and the judge set bail at $2 million. His attorney argued the chemicals found in his car are often used by gun enthusiasts during target practice but the D.A. says they were similar to those used in the Oklahoma City bombing. He's scheduled to be back in court later this month.
12:35 PM PST -- The D.A. just released more details about what was inside Howell's car. Cops found a black hood, taser, handcuffs a buck knife, security badge and a 5-gallon container of gasoline. The combo of dangerous materials is why the D.A. has asked for an increase in bail.
The man arrested with multiple weapons in his car who planned to hit up L.A.'s gay pride festival was just charged with several felonies.
The Los Angeles County District Attorney charged James Howell Tuesday with possession of an assault weapon, possession of explosives on a public highway and for possessing a high capacity ammo magazine. He was also charged with a misdemeanor for having a loaded firearm in the vehicle.
The D.A. is asking Howell's bail be set at $2 million as they say he's a danger to the community.
TMZ broke the story, Howell was arrested Sunday in Santa Monica after cops discovered him with 3 assault rifles, ammo and a 5 gallon bucket with chemicals capable of forming an improvised explosive device ... just hours after the massacre in Orlando.