'Ink Master' Star Busted on Drugs and Gun Charges
'Ink Master' Star
Busted on Drugs and Gun Charges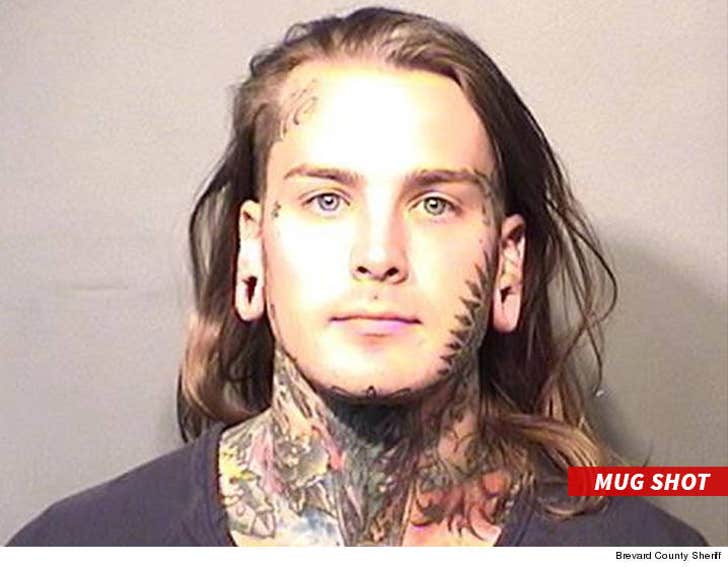 EXCLUSIVE
"Ink Master" star Tyler Nolan was arrested in Florida and charged with possession of cocaine, ecstasy, weed and three guns, including a Remington shotgun.
According to the police report, Tyler was pulled over Monday afternoon in Cocoa Beach. When they approached the car, cops say it reeked of marijuana ... triggering a search.
Cops say they found a small bag of cocaine (less than 1 gram) and a gun on him. When they searched the car, cops turned up two bags of weed (14 grams), 6 pills of ecstasy and two more firearms, including a rifle and over 900 rounds of ammo.
Tyler -- who told cops he had the ammo after spending a few days at shooting ranges in the area -- was charged with three felonies (possession of coke, E and guns) and a misdemeanor for the weed.
He was released Wednesday morning on $18k bond.