J.R. Smith -- My Wife Loves My Body ... Rockin' My Tatted Tee! (PHOTO)
J.R. Smith
My Wife Loves My Body
... Rockin' My Tatted Tee!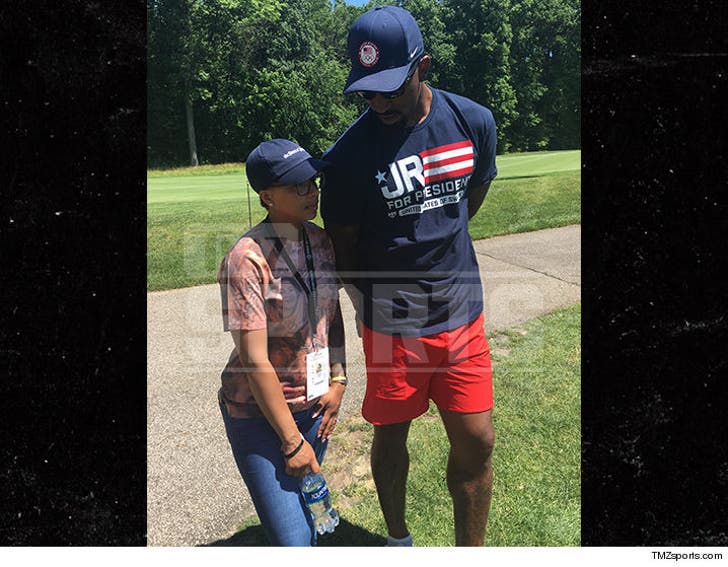 EXCLUSIVE
Everyone seems to love the J.R. Smith tatted tee shirts ... including his own wife -- who rocked J.R.'s body to a prestigious golf course in Ohio Thursday.
J.R. and Jewel hit up Firestone Country Club in Akron, OH today -- each wearing J.R. Smith-inspired outfits from Fresh Brewed Tees.
J.R. sported the "J.R. For President" tee -- we're guessing it was inspired by the fact President Obama told him to put a shirt on after the Cavs won the NBA Championship.