Conor McGregor Fires Water Bottles at Nate Diaz, Threatens 'Crackhead Eses'
Conor McGregor
Fires Water Bottles at Nate Diaz ...
Threatens 'Crackhead Eses'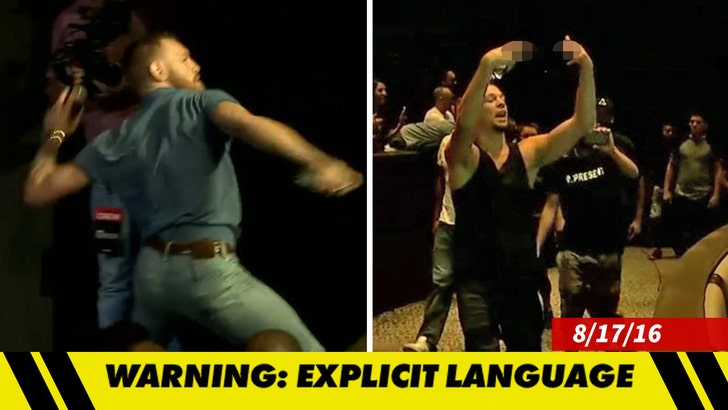 UFC
Pandemonium at the UFC 202 presser ... with Conor McGregor grabbing water bottles and THROWING THEM at Nate Diaz ... while calling Nate's crew a bunch of "crackhead eses."
It all went down in Vegas moments ago ... Conor arrived to the event 30 minutes late.
When he finally got there, Nate stormed off the panel ... setting McGregor off.
McGregor unleashed a bunch of f-bomb laden insults -- while grabbing any projectile he could find and throwing it at Nate and his crew.
Dana White warned Conor to stop throwing stuff and then canceled the rest of the event.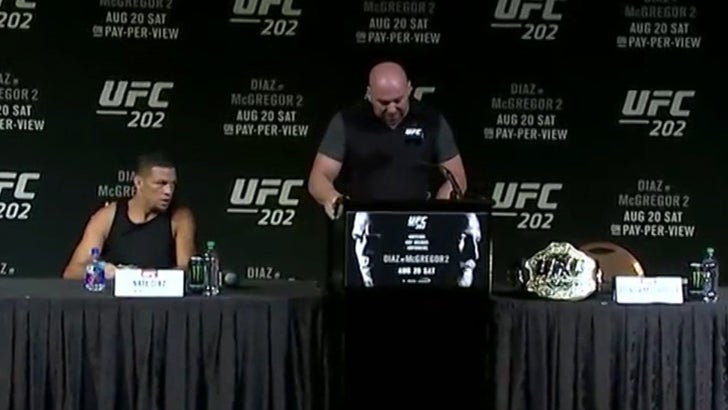 UFC