Karl Malone Pays Bill For Military Flood Responders
Karl Malone
Hey, Military Flood Responders
... I'm Paying Your Bill!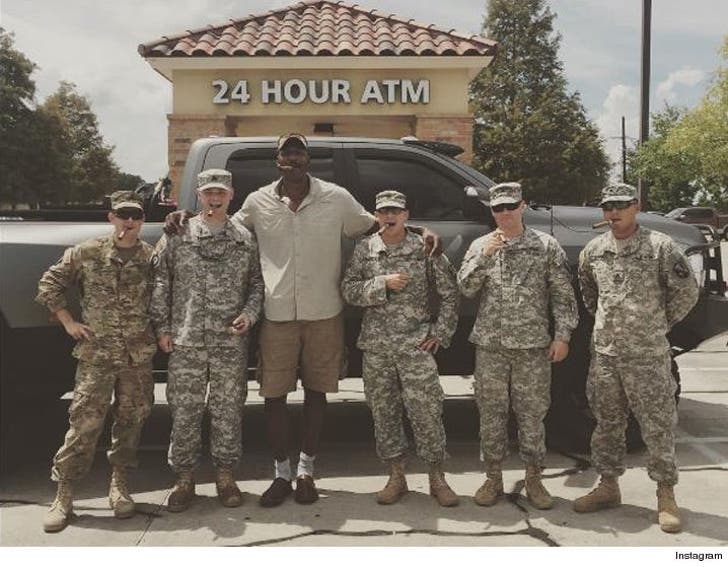 Exclusive Details
Karl Malone came through with an assist John Stockton would be proud of -- hooking up 5 members of the National Guard on Louisiana flood relief duty with free food and cigars.
Malone was at Walk-On's Bistreaux in Baton Rouge on Thursday -- when he ran into Staff Sergeant Doug Sevier and 4 of his fellow responders.
We're told Malone -- who's from Louisiana -- thanked the guys for their service ... and refused to let them pay their tab.
But the coolest part, Staff Sgt. Sevier says Malone went to his car and grabbed 6 cigars from his personal collection -- and handed them out (with one for himself, of course).
"He was very, very easy to talk to," Sevier tells TMZ Sports. "He was engaging and seemed to genuinely care what each of us had to say. It was an extremely positive experience."