Dana White: Vince McMahon's a 'F***ing Maniac' But I Respect Him
Dana White
Vince McMahon's a 'F***ing Maniac'
... But I Respect Him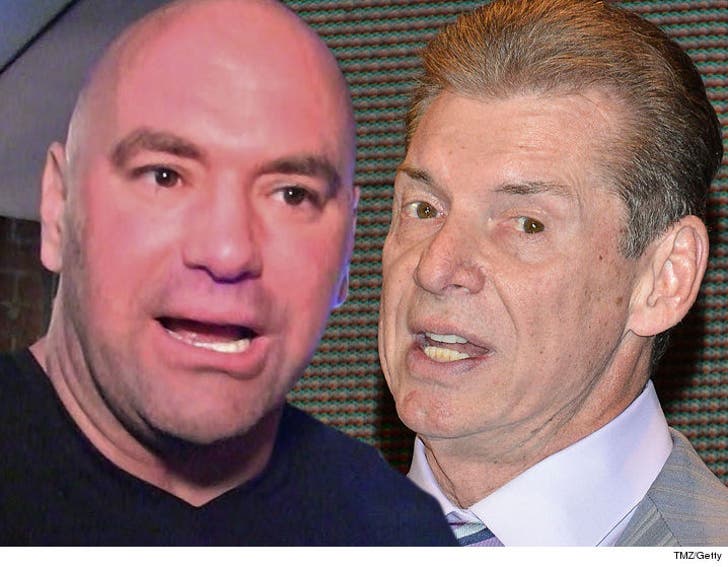 Breaking News
"He's a f***ing maniac, he's an animal, he's a competitor, he wants to win. That's his nature and I respect it." -- Dana White on Vince McMahon.
The UFC honcho opened up about his working relationship with the WWE tycoon on Ric Flair's podcast this week ... and while he says it hasn't always been smooth sailing, it's obvious he respects the guy.
"Vince has been very difficult in the past but the past several years he's been much better," White said.
White says working with the WWE on the recent deal that allowed Brock Lesnar to fight at UFC 200 -- along with a deal to get Ronda Rousey at WrestleMania 31 -- were "probably the best experiences."
"If you look at what Vince McMahon has accomplished in all of his years and to still be on top and still be doing it ... The guy's got enough money, he's in it because he loves it, he's in it because he's still passionate about it." White said.