ABC News BUSTED For Fake Crime Scene
ABC News
BUSTED
Faked Crime Scene for Live Shot
When is a crime scene not really a crime scene?? When ABC News FAKES IT for a live TV shot.
Viewers at home watched live Friday morning as Linsey Davis reported in front of what appeared to be a crime scene in South Carolina ... where a woman had allegedly been held captive in a storage container by a sex offender.
Problem was ... the crime scene tape was just a TV prop to make it look like she was in front of the real crime scene ... and the lie was exposed in a photo obtained by CNN.
You can clearly see the yellow tape was tied to production equipment to give the illusion Davis was reporting right from the scene of the investigation. The segment aired on "Good Morning America."
ABC News is placing the blame on the field producer -- saying, "As soon as it was brought to our attention, we decided to take the producer out of the field, and we're investigating further."
"This action is completely unacceptable and fails to meet the standards of ABC News," ABC News' VP of Communication said in a statement.
By the way, this isn't the first time Davis has been in the headlines this week -- she was the reporter who interviewed Lil Wayne for 'Nightline' when he ranted about Black Lives Matter and stormed out of the interview.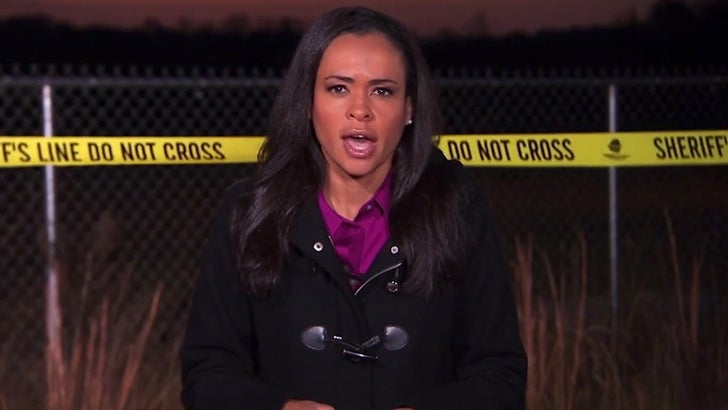 ABC