Goldberg Dares Brock Lesnar To Elbow Him
Goldberg To Brock Lesnar:
I Dare You To Elbow Me Like Orton
... I Ain't No Bitch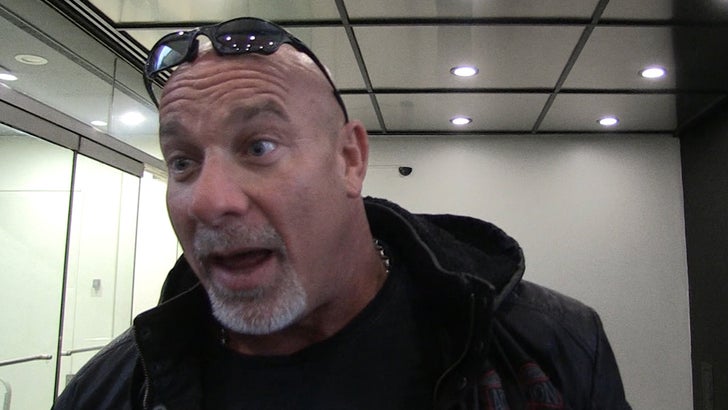 TMZSports.com
Goldberg is warning Brock Lesnar ... keep your freakin' elbows to yourself -- making it clear if Brock lets his arms go crazy in their upcoming WWE match, retaliation is a-comin'.
Of course, Brock left Randy Orton a bloody mess when they faced off at SummerSlam back in August -- when it appeared Lesnar caught him with a very real elbow to the face. It was brutal.
So, with Goldberg set to do battle with Brock at WWE Survivor Series on Nov. 20th -- we asked if he was concerned about suffering the same fate.
"I don't care what he did to Randy Orton. I've been throwing elbows for the past 12 years at my muay thai gym. I hope he throws elbows at me. I'm completely serious."
Goldberg says he's in killer shape and ready to roll.