Johnny Manziel Agrees to Treatment In Domestic Violence Case
Johnny Manziel
Agrees to Anger Management
... In Dom. Violence Case (Update)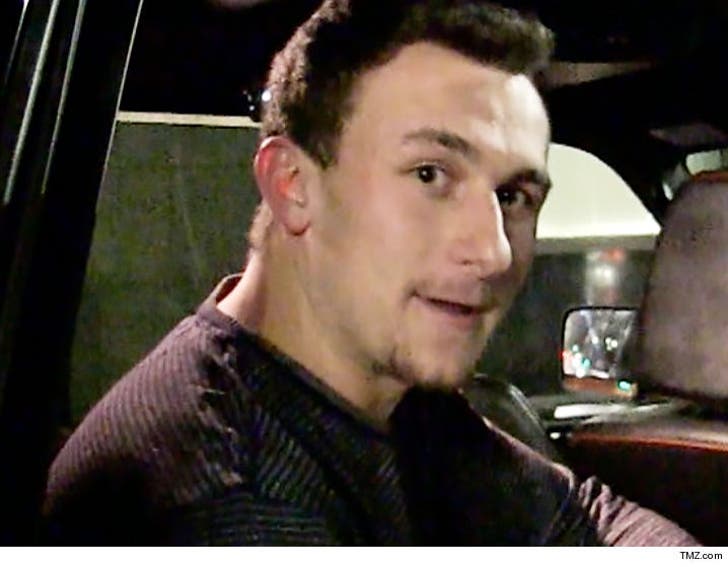 Exclusive Details
9:19 AM PT -- TMZ Sports has obtained court documents showing the exact conditions of Manziel's agreement.
He must complete the following ...
1) Complete anger management course approved by the court
2) Attend domestic violence victim impact panel
3) Participate fully in the NFL's Policy and Program for Substance of Abuse, or if program is unavailable, Drug and Alcohol Rehabilitation at court approved location
4) No contact with Colleen Crowley
Johnny Manziel struck a deal with prosecutors in his domestic violence case -- in which he needs to keep his nose clean for a year and seek treatment ... and the case will be dismissed.
The Dallas County Criminal District Attorney's Office says the ex-NFL star has agreed to a "Conditional Dismissal Agreement."
The agreement spells out a number of conditions Manziel needs to live up to over the next year ... including "treatment and/or counseling" and staying out of trouble.
If he lives up to his end of the bargain, the charge will be dismissed.
The D.A. says the agreement is supposed to jump start Manziel on a path to live a better life and show him "how to make better choices when facing conflict.".
As for Colleen ... she was at a PartyNextDoor concert Thursday night.