Derek Carr & Latavius Murray Treat Linemen to Warriors Game
Derek Carr & Latavius Murray
Treat Raiders Linemen to Epic Warriors Game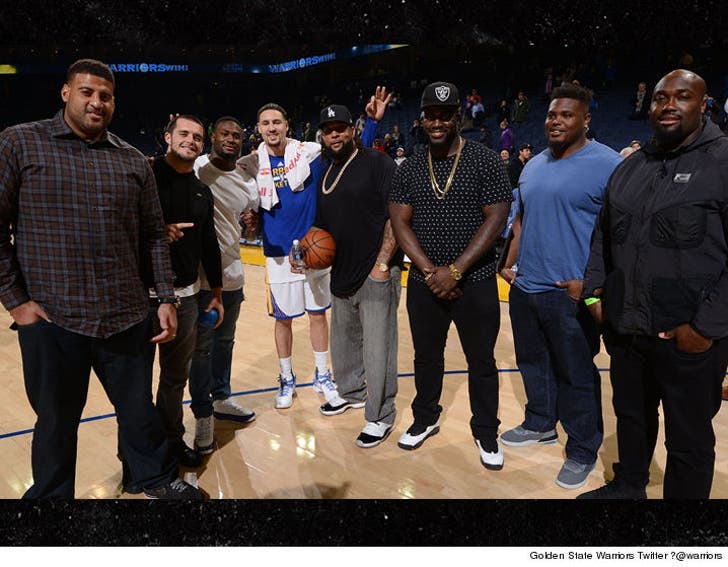 Breaking News
The Oakland Raiders offensive line got a celebratory night out courtesy of their QB and RB -- with Derek Carr and Latavius Murray springin' for tickets to Monday night's Warriors game!
And talk about timing ... the game turned out to be insane -- with Klay Thompson dropping 60 points in 3 quarters.
Of course, the guys made sure to get a pic with Klay after the game.
Kevin Durant's mom, Wanda, was also at the game -- and got her pic with Derek Carr ... the "Real MVP" meeting the next NFL MVP???