Judge Denies Brad Pitt's Emergency Sealing of Custody Battle
Brad Pitt
Judge Denies Emergency Sealing in Custody Case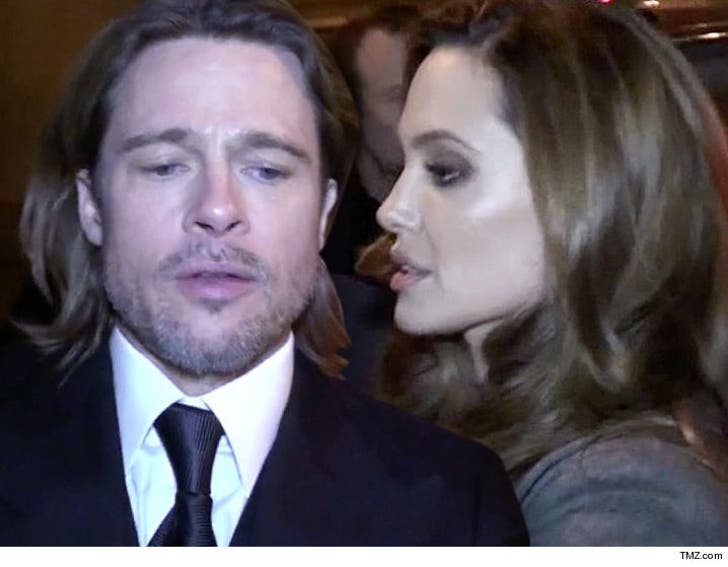 EXCLUSIVE
Brad Pitt's effort to seal his and Angelina Jolie's custody battle from the public was rejected by the judge Wednesday morning.
We broke the story ... Brad requested an emergency hearing to address locking down all the proceedings related to their war over their 6 kids. Lawyers for both sides marched into court, but the judge quickly denied Brad's request.
His side has been fuming since Jolie filed their temporary custody arrangement in court last week -- a move Brad believes only served to air their dirty laundry in public and damage the children.
We're told Angelina felt it necessary to file the docs in order to have the court enforce the terms -- specifically the part about letting a therapist make the call on when Brad can start having unmonitored visits.
In docs, Angelina's lawyer says Brad's effort to seal the whole case isn't so much about protecting the children -- as his side has claimed -- but more about keeping his own actions hidden ... because it was "[Brad's] conduct at the center of the DCFS and FBI investigations."
Sources connected to the case tell us Brad has been trying to "push past the process." As one source put it, he was acting like a "celebrity who is used to getting whatever he wants" ... and after the DCFS investigation cleared him of criminal wrongdoing, what he wanted was to have solo time with the children.
Our Brad sources deny he's made any effort to change the temporary custody deal.
We're told Angelina also wants the whole case to remain private -- as long as Brad sticks to the custody arrangement they both signed off on months ago.