Joe Buck Says Kaepernick Ain't Ending Protest for a Job (VIDEO)
Joe Buck
Kaepernick Ain't Ending Protest for a Job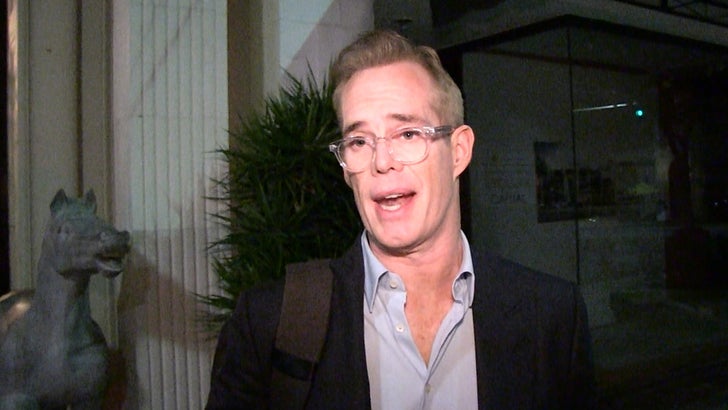 TMZSports.com
"NFL on FOX" star Joe Buck says Colin Kaepernick's decision to end his national anthem protest is NOT about getting hired by another team ... and he's got the evidence to prove it.
Buck was leaving Mastro's Steakhouse in Bev Hills where he gave Kaep serious props for not just standing up for what he believes in ... but also putting his money where his mouth is.
And for all the skeptics saying Kaepernick is abandoning his protest in a desperate move to get a new contract with a new team ... Buck explains why that theory doesn't really hold water.