Jagged Edge Boots NFL's Nick Fairley From Show ... 'Get Your Big Ass Off the Stage, N**ga'
Jagged Edge
Boots NFL's Nick Fairley From Show
'Get Your Big Ass Off the Stage, N**ga'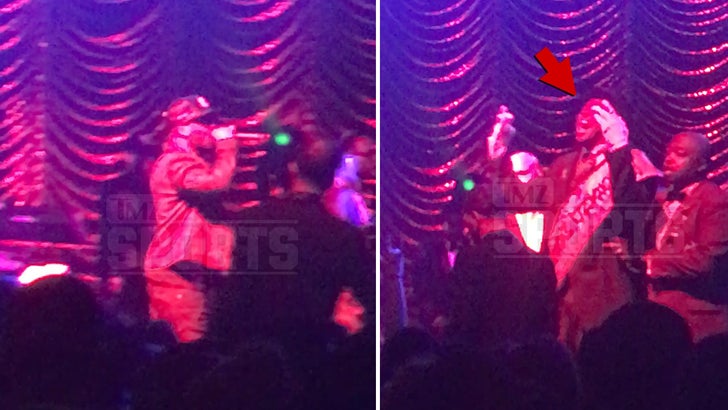 TMZSports.com
A live war broke out between beloved R&B group Jagged Edge and NFL star Nick Fairley -- when the Saints star hijacked their concert ... and the singers told him to get his "big ass" off the stage.
It went down Feb. 24 at the Grand Marshal's Ball -- a Mardi Gras event in Fairley's hometown of Mobile, Alabama -- where Nick was the Grand Marshal and Jagged Edge was the featured entertainment.
But when JE took the stage, all hell broke loose because the 6'4", 300-pound defensive lineman refused to get off ... and the singers felt he was disrespecting them.
Security was called in ... but Fairley still wouldn't leave. You can hear people yelling at Fairley to go. At one point, a frustrated Jagged Edge says, "You want the mic? You can have this show my n**ga."
JE cut the session short and a full scale melee almost erupted when members of Fairley's family stormed the stage ... one yelled into the mic, "F**k Jagged Edge!"
BTW -- Nick JUST re-signed with the Saints for a reported $30 million ... so all that rushing seems to be paying off. Just keep it on the field big fella.