Robert Blake To Give Marriage Another Shot
Robert Blake
I'm Giving Marriage Another Shot
Robert Blake will take a walk down the aisle a third time ... 12 years after a jury acquitted him of murdering his second wife.
We've learned the 83-year-old "Baretta" star was at the Beverly Hills Courthouse Thursday and filled out a marriage license application. He was there with the woman he will marry ... 55-year-old Pamela Hudak.
We're told the 2 have known each other for decades and dated back in the day.
Blake and his second wife, Bonnie Lee Bakley, had just finished dining at Vitello's restaurant in the San Fernando Valley in 2001 when she was shot to death in his car. Blake claimed he left with Bonnie but as they walked down the street he realized he forgot his gun ... that it fell out of his pocket in the booth where they were sitting. He says when he got to the car Bonnie was already dead.
Prosecutors claimed Blake hired a hitman for $10k, and detectives found $10k in his dresser drawer. Hudak actually testified on Blake's behalf, saying he routinely kept large sums of cash at home.
She said in trial they dated for 2 months in 1991. She later lived in Blake's guesthouse in 1995 and '97.
No date has been set for the nuptials.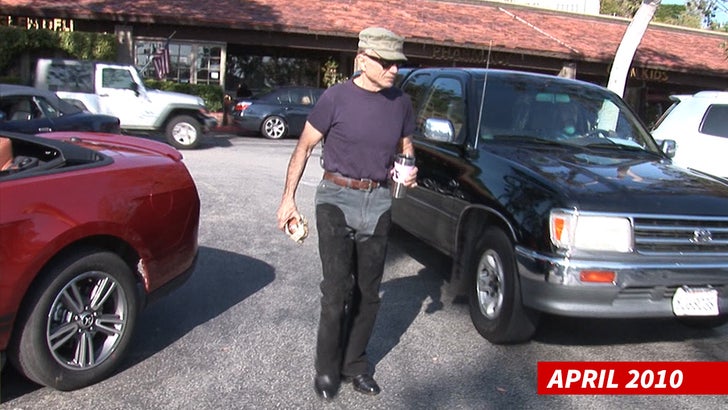 TMZ.com