PnB Rock to Tyga: I'm Coming For Kylie!!
PnB Rock to Tyga
I'm Coming
for Kylie!!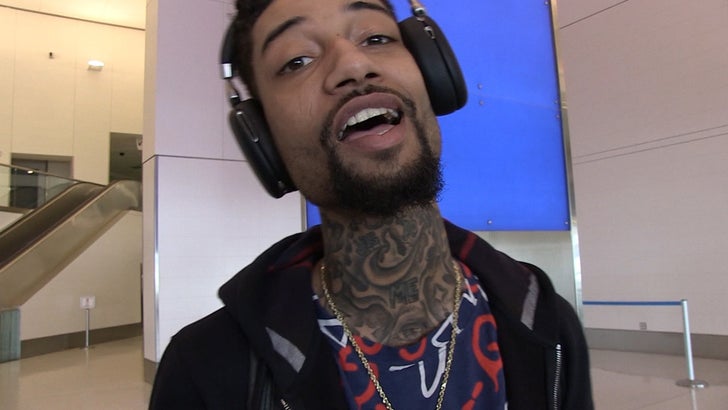 TMZ.com
Rapper PnB Rock's down to pull the robbery on Tyga ... he's obsessed with Kylie Jenner.
PnB was at LAX Tuesday spittin' game at Kylie and clearly he couldn't care less she's with Tyga.
Pretty clear PnB's got no shame in his game and he insists Tyga would understand cause he knows how the game's played.
Then he spits a line from his "Selfish" track ... dedicated to Kylie, of course.